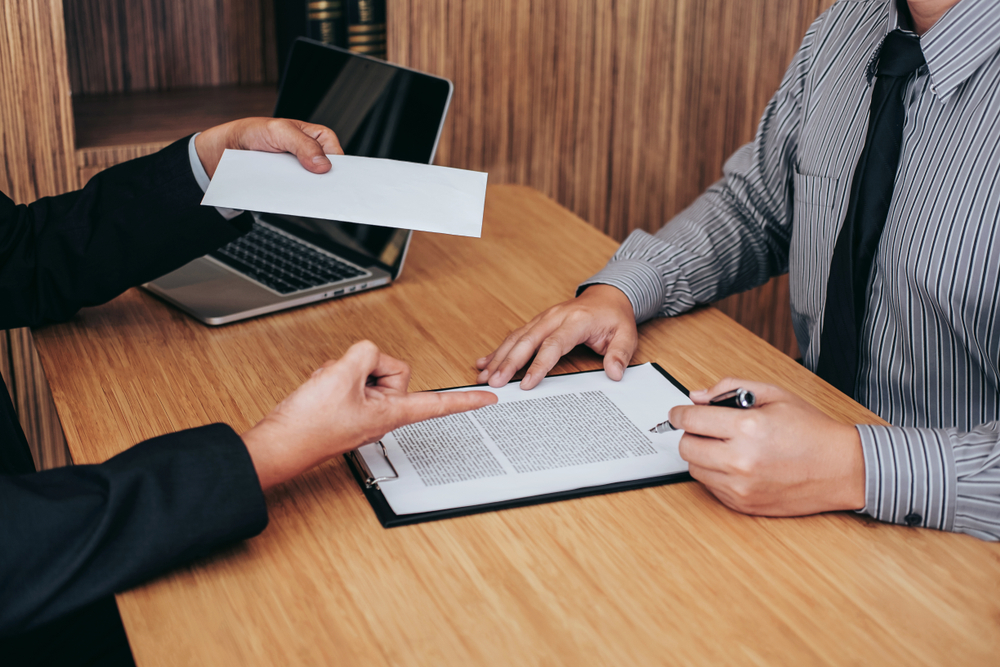 Many companies do not need their full workforce or might need to cut payroll. In addition, some employees might quit to find other work, due to a lack of childcare, or other circumstances. In any event, business owners should be prepared for changes in their staff as 2020 progresses. One issue to remember is that there are rules regarding issuing a former employee's final paycheck.
State Law
Many state employment laws apply to wage and hour situations. Some states, such as California, have very strict requirements regarding the timing of final paychecks. Georgia, on the other hand, is one of a handful of states that has no law on the matter. This means that employers must abide by federal wage and hour laws when it comes to final payments.
Federal Law
The Fair Labor Standards Act (FLSA) is the federal law that governs most wage issues for U.S. workers, including final paychecks. The law does not provide a specific period of time that an employer has, such as five days or two weeks. Instead, the law states that a company can wait until the next payroll date for the employee's last hours worked. This still must be within a "reasonable time." Companies should ensure to close out payroll for former employees during the next round, or owners might face liability.
The final paycheck can be prorated, but it should include pay for all hours the employees worked. If you told an employee that you would pay out unused vacation days or paid time off (PTO), you should include that pay, as well. It is wise to avoid making excessive deductions from an employee's final paycheck, as this could increase the chances of a wage dispute.
Contact a Wage Dispute Lawyer in Georgia for Help
At Battleson Law, we help company owners with all types of employment disputes. Call 404.382.8149 or contact us online to speak with a Georgia business attorney today.