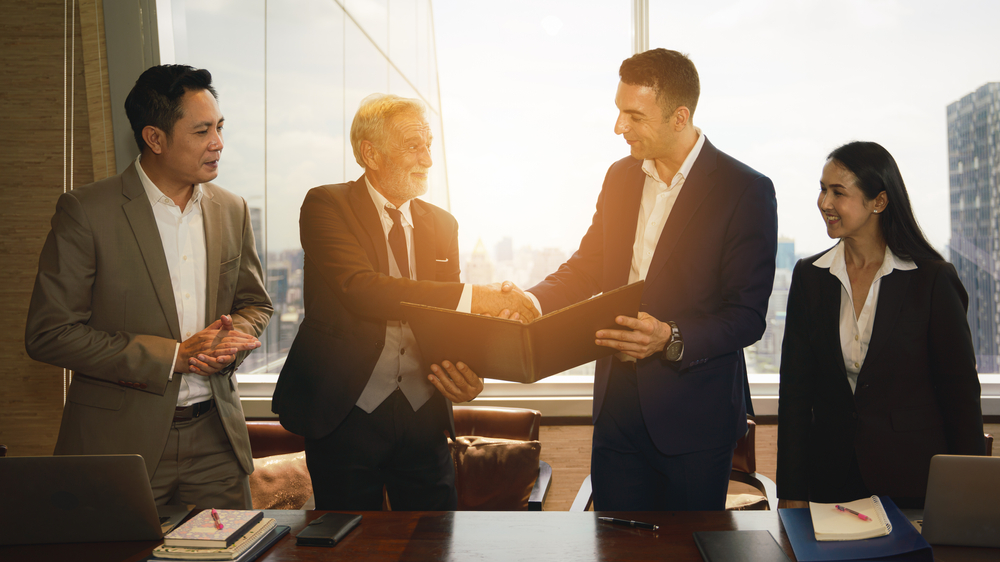 A corporate merger is when one company buys another in exchange for cash or stock. The target company ceases to exist as a separate entity, and the two companies become one merged business concern. In other words, there is a change in the management of the target company.
A merger will begin when one company approaches the other about a potential deal. The target company may seek buyers when the management wants to sell the business. The two parties will then negotiate the terms of the deal. The most important term is obviously the price for the target company, but there may also be other key terms. For example, the management of the target company may want a place in the merged company. When the two companies agree on terms, they will draft a merger contract. There is often a breakup fee if the deal does not happen.
Once the deal is agreed to, there will be a period where the acquiring company will get an opportunity to closely examine details about the target company. In due diligence, the acquiring company will be able to take a close look at the following:
The financial books
Potential liabilities
Business contracts
In some cases, the acquiring company may seek to renegotiate terms if they see something that troubles them. They may even walk away from the deal entirely. If nothing happens in due diligence to stop the deal, the acquiring company will eventually pay cash or stock in exchange for the ownership of the target company.
Contact an Atlanta Business Attorney Today
Mergers are complex transactions that require the help of an experienced attorney. Battleson LLC has worked with both buyers and sellers in a variety of corporate transactions. To learn how we can help you, contact us online or call us today at 470.766.0811.